Judith and Wayne welcome you to Taurima Health ('to treat with care'), offering a holistic approach to your mind, body and spirit wellness. Facilitating healing, growth, connection and self discovery for you and us all helps us to heal, connect and live well! Let us be self empowered individuals contributing to a loving collective on earth and be free to be and explore our authentic loving selves, opening the door to infinite possibilities, with ease, grace and joy. Choose from Naturopathic Consultation Services, Customised Meal Planning/Nutrition Services, body work modalities or pampering such as Relaxation Massage/Mirimiri, Rongoa Facials, Laughter Yoga or Qigong, to various Healing Modalities or Readings on site or remotely. Classes, workshops and groups such as The Net Of Light, are offered here and elsewhere from time to time. Book online to secure an appointment and keep in touch via FB to see whats on at locations around Kapiti/Horowhenua. Gift Vouchers available for most services (you may purchase online). Judith looks forward to continuing to offer Laughter Club here. She is an official Laughter Ambassador for the Global Laughter Yoga Movement for Health, Happiness and World Peace as well as a Beacon for the Net of Light. In 2020 Judith will be offering Qigong Classes in Shibashi 1 & 2 and Qigong as a moving meditation. Enjoy your experience with Taurima Health as you choose to free up more energy and vitality. You will be welcomed with an open heart and mind, with the upmost respect. Sense the feeling of stepping out of your busy life and taking time for you, stepping into the moment. We honour you, we honour the natural world and the wisdom of the ages as we open ourselves up to wonderful expansion and awareness.
Judith Croner-Smal
Holistic Wellness Practitioner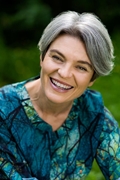 Judith provides a heartfelt space, sequestered from the outside world, that melts your stress away. With a Diploma in Naturopathy and NZQA L 4 Relaxation Massage Therapy, she is also proud to be a Laughter Ambassador for the Global Laughter Yoga Movement for world peace and a Beacon for The Net Of Light. Judith teaches Qigong and enjoys combining Qigong & Laughter Yoga. Judith is also a mum and offers flexible hours wherever she can. Just get in touch with Judith to book/enquire 0212428667.
Wayne Croner
Spiritual Healing Facilitator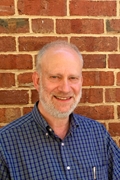 Wayne likes to say he is 'road tested' and has a background in 'the school of hard knocks'! Having had a no. of gruelling experiences and conditions in his life, Waynes determination to be well led him to learn techniques that enabled him to become clear and even thrive! He offers techniques and healing services that clear blockages, pain and issues which negatively impact us. Education/mentoring and techniques to take away will empower you to step into life fully & become your authentic self.
Taurima Health - Massage Therapy & Naturopathy
12 County Road, Otaki, 5512
021 242 8667
Monday

Tuesday

Wednesday

Thursday

Friday

Saturday

Sunday

9:30am - 6:00pm

9:00am - 6:30pm

9:00am - 7:00pm

9:00am - 6:30pm

9:00am - 6:30pm

2:00pm - 6:30pm

8:30am - 1:00pm
Parkwood and other Waikanae Retirement Locations
021 242 8667
Monday

Tuesday

Wednesday

Thursday

Friday

10:00am - 5:00pm

10:00am - 5:00pm

10:00am - 5:00pm

10:00am - 5:00pm

10:00am - 5:00pm